Tribute to Rene Magritte's surrealistic world.
A train exits the saxophone and passes through the frame, forming a comic strip that presents us a modern, alienated society.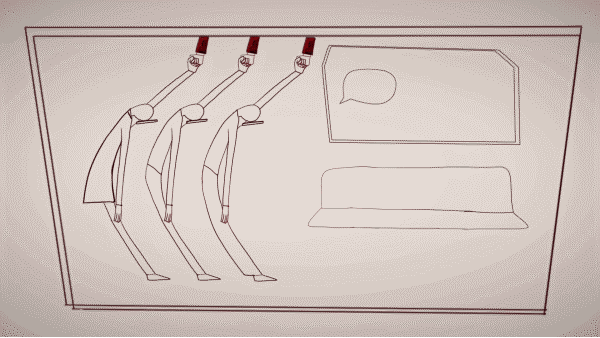 This short was created for the Maratoon Contest in Holon, Israel 
Maratoon is an animation contest to create 1 min short in 5 days!
2017 theme was: "Rene Magritte"- A well-known Austrian artist and architect.
the challenge was to create a short film inspired by his art and his ideology.
Magritte's Train Won 1st Prize WInner! at Maratoon 2016 , ISRAEL
Music: Reiky- Last Train to Xmas
Festivals and Screenings:
Klik Animation Festival, Amsterdam 2018
Anim!Arte Festival, Brazil 2018
Filminute Online Festival 2018
First Course Project, GreenProductions Israel 2018